While costs to the Scouting program have increased from year to year, Friends of Scouting (FOS) and other donations have not kept pace with inflation. This budget gap has led to ongoing subsidization of core costs, including local council insurance necessary for all Scouting activities. Similarly, professional staff cuts occurred and council level services have been reduced. You may recall that the annual membership fees charged by the National Council remain with the National Council and are not returned to the local council. With the recent council merger, we knew that these issues were going to need to be discussed in the new council. READ MORE
January 26, 2021: 
All Council camps and service centers are closed to visitors.
Considering the current increase of COVID cases and the imminent triggering of the Order, GGAC recommends no in-person unit meetings or activities. If in-person meetings or activities are needed and permitted by the Order and local authority (city or county), units should work with Chartered Organizations and utilize the COVID-19 Pre-Event Questionnaire. Examples of activities that can occur are previously approved outdoor fundraising efforts as it falls under the retail exemption.
Scout Shops will remain open.
For more information regarding the stay at home order please visit the state website:
 About COVID-19 restrictions – Coronavirus COVID-19 Response (ca.gov)
You may also contact info@ggacbsa.org for Scouting related questions.
2021 National Jamboree - notice of postponement
July 14, 2020: During its history, the Boy Scouts of America has had to adapt its programs to respond to events that have affected our country, our communities, and our Scouting participants. Scouting has endured World Wars, economic downturns, and a previous health epidemic– remaining an organization where fun and adventure are used to deliver the character, citizenship, fitness, and leadership skills for which it's known.
In the face of current challenges created by the COVID-19 pandemic, we have made the difficult decision to postpone the 2021 National Jamboree. The unpredictability of the pandemic and the impact it's had on councils this year are the two main reasons for this difficult decision.
The Boy Scouts of America is committed to the safety of all youth in our programs. Planning, preparations, and decisions regarding National Jamborees take place months, and even years, in advance. The unresolved issues surrounding the pandemic make it exceedingly difficult to plan and prepare for a premiere event of this size in a way that continues to keep the safety of Scouts, volunteers, staff and communities at the forefront.
We also recognize that the pandemic has dramatically impacted local councils, which are vital to the delivery of local Scouting and the success of any National Jamboree.
Circumstances surrounding COVID-19 prompted the closure of 70% of council summer camp programs this year, caused office closures, reduced key funding sources, and forced many councils to temporarily or permanently reduce their staff size. We believe postponing the 2021 National Jamboree will help bolster much-needed attendance at council camps next summer – by which time we hope the spread of COVID-19 has significantly subsided – and will give councils the opportunity to focus their limited resources on maximizing incredible local Scouting opportunities for families in their communities.
This decision was not made lightly, and we recognize that it may mean some Scouts will not have a Jamboree experience they had looked forward to. We believe, however, that it is the best path forward, and we are committed to hosting this incredible event at a future date.
Leaders were confronted with a similar decision when planning for the 1935 National Jamboree as our country faced a polio epidemic. Our leadership rallied then, as they have now, and postponed the 1935 Jamboree until 1937. That Jamboree started a legacy of high quality and impactful events that lives on today and will continue in the future.
As this decision is recent, there are many details surrounding the National Jamboree that we are working diligently to resolve. The attached FAQ was developed to help answer preliminary questions, and we will keep you posted on our progress through direct communications and at  https://jamboree.scouting.org. Questions can be directed to the National Jamboree team at 2021Jamboree@Scouting.org.
Scouting changes lives. It has, it does, and it will continue to do so because of the dedication of our Scouting family.
Thank you for your support and for all you do!
Al Lambert
Assistant Chief Scout Executive | National Director of Outdoor Adventures
Boy Scouts of America
GGAC: In-Person Camp Update
July 9, 2020: We take great pride in our diverse summer camp programs at Camp Royaneh, Camp Wolfeboro, and Wente Scout Reservation. Our staff, led by Jason Lewis and the GGAC Program Committee volunteers, have worked throughout the pandemic to reshape the summer programs to safely provide a summer camp experience to your Scouts. Unfortunately, the ever-changing safety concerns have led to increased restrictions from the state of California and local counties, including recent changes in Mendocino County. This has led us to the decision to cancel all of our in-person 2020 summer camp operations. 
We hope that you will transfer your "Stake-A-Claim" fee of $500 to secure a reservation for summer 2021 at one of the camps. We appreciate your commitment to providing your Scouts the best experiences that Scouting has to offer and want to remind you that your Scouts still have an opportunity to continue on their journey to Eagle this summer at our Exploration Camp , where online merit badges will be taught for the next several weeks.
To request a refund or to make a deposit for a 2021 campsite, please contact Melissa Yarns (Melissa.yarns@scouting.org). For general questions about 2021 summer camp operations, please contact Jason Lewis.  As you know, our council offices have limited operations and our staff is working from home. Refund processing may take more time, so it's suggested to leave your funds in deposit for 2021. Otherwise, our goal is to return all requested summer camp fee refunds to your unit within 30 days of reopening our offices.
Thank you for your loyalty to our summer camps. Our summer camp staff regrets not being able to teach your Scouts this summer. Be safe, and please plan to join us in 2021!
This message is from your Council Key 3
Dan Walters | Paul Shimotake | John Fenoglio
GGAC: Opening Council Operations - Update
July 9, 2020: The table below identifies what is open and available to Scouts and Scouters. For the most updated information make sure to "like" our Golden Gate Area Council Facebook Page
OPEN FACILITIES
| | | |
| --- | --- | --- |
| Location | Services | Hours |
| East Bay Scout Shop (San Leandro) | Scouting Gear | Monday – Friday 10:00am to 5:00pm |
| Pleasant Hill Scout Shop | Scouting Gear | Monday – Friday 10:00am to 5:00pm |
| Pleasant Hill Scout Office | Curbside meetings and distribution | By Appointment Only |
REMOTE SERVICES OFFERED
CLOSED
| | | |
| --- | --- | --- |
| Location | Service | Estimated Opening |
| Alameda Office * | In Person District Service | Based on Alameda County |
| Alameda Trading Post* | Local Retail | Based on Alameda County |
| Camp Herms | Council/ District Activities, Unit Camping | Based on Contra Costa County |
| Camp Royaneh | Council/ District Activities, Unit Camping | Based on Sonoma County |
| Camp Wolfeboro | Council/ District Activities, Unit Camping | Based on Calaveras & Tuolomne Counties |
| Rancho Los Mochos | Council/ District Activities, Unit Camping | Based on Alameda County |
| Wente Scout Reservation | Council/ District Activities, Unit Camping | Based on Mendocino County |
| Youth Leadership Training Center (San Leandro Office | In Person Council Service | Based on Alameda County |
* The Alameda Office and Trading Post are unable to open until offices are allowed to open in Alameda County.
###
June 2020: This checklist outlines several minimum guiding protocols that adult leaders/ volunteers must consider while working with local and state health departments, local councils, chartered organizations and Scouting families on when and how to resume meetings, service projects, camping and all other official Scouting activities. Click for more details > > >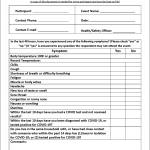 If in-person meetings or activities are permitted by the Health Order and local authority (city or county), units should work with Chartered Organizations and utilize the COVID-19 Pre-Event Questionnaire. One form should be completed for each person for each event. Be sure to retain a copy of these forms if contact tracing is needed, etc.

6/21/20:BSA Membership Fee increase details and FAQ Click for details > > >

3/12/20: BSA has issued a recall notice for Cub Scout Activity Pins. Click here for more details > > >

As our country reckons with racial injustice, we all must consider our role and our failures and commit to meaningful action. We must always stand for what is right and take action when the situation demands it. There is no place for racism – not in Scouting and not in our communities. Racism will not be tolerated. Click image to read more > > >

As you know, the national organization of the Boy Scouts of America filed for bankruptcy earlier this year to equitably compensate victims of past abuse and ensure that Scouting's mission continues Click to read more > > >

Due to State of New Mexico restrictions, program are cancelled. Find details on recommended steps for crews. Click to read more > > >
COVID-19 & Scouting | GGAC update
July 9, 2020: The Golden Gate Area Council has been monitoring the COVID-19 pandemic closely. As a council, we serve units across six counties and have properties in an additional four counties. Many of you have asked us for guidelines on how we recommend you conduct your Scouting activities now and as we move forward. In reviewing our 10 counties where we serve scouts and or have property, (Alameda, Calaveras, Contra Costa, Lake, Mendocino, Napa, San Francisco, Solano, Sonoma, and Tuolumne) the discrepancy in what is allowed in each county is so great that if we adopted one sole council policy we would be prohibiting activities allowed in others. The fundamental guidance from all public health agencies backed up by regulatory health orders requires stay at home and use of protective measures such as face coverings and social distancing. Please refer to the Centers for Disease Control and Prevention (CDC) guidelines and state and county regulations for further details regarding permitted activities.
As such, we would like to provide the following general guidance regarding resumption of in person Scouting activities:
•The Unit Key Three (Unit Leader, Committee Chair and Chartered Organization Representative) should determine what activities and in person gatherings are permitted for the county in which the unit is chartered.
•The Key Three should then work with the adult committee to determine if the unit is prepared to begin in person meetings or activities.
•If consensus exists among the adult committee members, the Key Three should consult with the Executive Officer of the Chartered Organization partner to secure their support for the resumption of in person meetings or activities.
•It is the responsibility of the unit's Key Three and adult committee to understand and ensure all state/county restrictions and required Covid-19 safety precautions are taken. Units traveling to other counties/states/destinations for camp/activities are responsible for knowing and adhering to the restrictions and precautions of those areas.
•Units following the restrictions and administering the precautions are covered by the BSA insurance program.
•In addition to precautions required by states and counties we ask you to incorporate the processes included in BSA's Restart Scouting Checklist as you resume unit activities.
We thank you for your continued support and adaptability in these unprecedented times. Your leadership and the leadership you provide your Scouts will be something they remember for the rest of their lives. As always, we subscribe to the Scout Oath and Law in our daily lives and ask that you remind your scouting family to do the same. We're in this together and together our Scouting family will grow and prosper.
Websites for More Information
Boy Scouts of America 
Centers For Disease Control and Prevention (CDC) 
State of California 
Alameda County 
Calaveras County 
Contra Costa County 
Lake County
Mendocino County 
Napa County 
San Francisco County 
Solano County 
Sonoma County 
Tuolumne County
###
June 2020: This checklist outlines several minimum guiding protocols that adult leaders/ volunteers must consider while working with local and state health departments, local councils, chartered organizations and Scouting families on when and how to resume meetings, service projects, camping and all other official Scouting activities. Click for more details > > >
Joint Statement of the seven Bay Area Counties
Joint Statement of the Seven Bay Area Health Officers on Upcoming Extension and evisions to the Current Shelter-in-Place Orders
[April 27, 2020 | Martinez, CA] – Later this week, the Public Health Officers of the Counties of Alameda, Contra Costa, Marin, San Francisco, San Mateo, and Santa Clara as well as the City of Berkeley will issue revised shelter-in-place orders that largely keep the current restrictions in place and extend them through May. The new order will include limited easing of specific restrictions for a small number of lower-risk activities.
The shelter-in-place orders in effect across the seven jurisdictions are set to expire on May 3, 2020. Thanks to the collective effort and sacrifice of the 7 million residents across our jurisdictions, we have made substantial progress in slowing the spread of the novel coronavirus, ensuring our local hospitals are not  overwhelmed with COVID-19 cases, and saving lives. At this stage of the pandemic, however, it is critical that our collective efforts continue so that we do not lose the progress we have achieved together. Hospitalizations have leveled, but more work is needed to safely re-open our communities.  Prematurely lifting restrictions could easily lead to a large surge in cases.
The Health Officers will also release a set of broad indicators that will be used to track progress in preparedness and response to COVID-19, in alignment with the framework being used by the State of California. Future
easing of restrictions requires that each jurisdiction and various sectors continue to rapidly build critical infrastructure and systems to respond to and control the spread of corona virus infections and to ensure the health care
system's ability to meet demand.
This global pandemic of COVID-19 is still in its early stages. The virus spreads easily, testing capacity is limited and expanding slowly, and vaccine development is just beginning. We expect to be responding to COVID-19 in our communities for a long time. As effective as our efforts have been, if we move too fast to ease restrictions, the potential of exponential spread could have grave impacts to health and wellness of our residents as well as the economy.
The Health Officers of these seven jurisdictions have been working closely together in leading a unified, regional approach, to protect the health and safety of our residents. Details regarding this next phase will be shared later in the week, along with the updated order.
                                        # # #
March, 2020: In this unprecedented time the Golden Gate Area Council (GGAC) wants each one of you to know that you, your families and your extended network of colleagues and friends are of our utmost concern. Under the order of the Health Officer of Contra Costa County we are asking all units to cease its in-person meetings and activities through May 3, 2020.
The Council Service Center will remain closed to the public through that date as well. The professional staff is still here to serve you and you may contact them through their office lines and they will receive it as their desk phones are all set to forward to their cell phones. The staff will also be available to respond via email to your needs. Please subscribe to our Facebook page and check out our website GGAC for the latest information from your council.
All applications and Eagle paperwork we assume will be approved for an automatic extension from our National Office and will work with them to make it so. If you are able to make a Friends of Scouting donation to keep the essential services of Scouting running. Click here to DONATE  
Further, GGAC will honor requests for refund for Camp Wolfeboro and Day Camp. We also will be postponing the deadline for Camp Wolfeboro Payments until April 30th.
Additionally, Day Camp late fees are waived for those who wish to register for the summer. After this drastic change in our youth's lives this Spring it is imperative, we do what we can to give them a fun and safe summer. Districts are encouraged to reschedule their activities currently scheduled through the end of May to later this summer or this fall. Camp Herms will also have its drive-in gate closed at least through the end of May.
As Scouts we are expected to be leaders in our community, we need to obey the laws and regulations that have been put in place to protect our community. Utilize virtual methods to conduct your business – Facebook Live can be used through unit and District web pages to communicate. You are also able to correspond with Merit Badge Counselors or your Den Leaders to earn achievements. While the current situation represents a change from or normal operations standard it presents an opportunity for us to break out of our comfort zone and embrace new ways of delivering the promise of  Scouting to one another.
Thank you all for what you do to support our community through Scouting. We all benefit from your involvement.