Den Leaders!
This is your One-Stop Shop for Cub Scout and Webelos Adventure Requirements and Video Resources.  This is a living set of pages that we will attempt to keep updated with new content.
If there is something you would like to see or share, please let us know and we will incorporate it into these pages.
Once your Scouts have finished their Ranks, there are more possibilities for Adventure.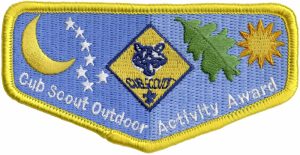 Cub Scout Outdoor Activity Award